Children
$ 6,06 elastic hair - (sturdy, durable and washable) Model: Butterfly Pack of 3 units Composition: 84% polyamide 16% elastane-set with three fl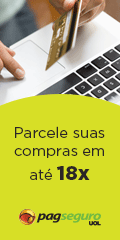 Welcome to our website
Confeccionamos Beachwear for immediate delivery and custom. We sell spare parts or assemblies ready for you to assemble your bikini. You can request or order bulge size and other underwear.
We respect the individuality, the will and taste of each.
We develop models suitable for every style of person.
We are targeted to different audiences.
We seek to include new models frequently.
We accept sujestões, how would that swimwear is presented.
We have you on this journey.
Leave your message in our guestbook!
Thanks for visiting!
en-Notícias
The site was created to remedy the difficulties that the market has to meet. Many complaints...